Ace supplier of business technology
Our technology sourcing team works with leading IT partners such as Microsoft and HP to bring the latest hardware and software to your business.  
Our team can source the right products at the right price.  Saving you the time needed in finding the right supplier with compatible products in an increasing complex marketplace.
By building long term relationships with our key suppliers we are able to access discounted pricing, trial software and demonstration equipment which we can pass onto our clients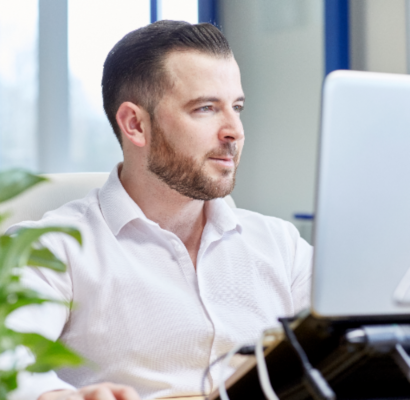 Microsoft Office 365 is the leading software solution for business. Features include an email system with at least 50GB of mailbox storage, the latest version of Office which can run on a computer or via your internet browser and cloud storage with Onedrive and Sharepoint.
Office 365 is a great way to make your workforce mobile, with the ability to access your files from any device.
As a Microsoft partner we are well placed to advise on how Office 365 can help your business and then assist in moving your email or data into the Cloud.
It's important to pick the right hardware for the task.  From an everyday desktop computer running Sage and Office through to a lightweight tablet to use on the road, we can help source the right machine for you needs.   
Our experts can also create a specification for a new server, be that for Exchange, SQL, Sage or file storage.  Our engineers can then install the server onsite within your existing infrastructure.
We are an HP partner and have relationships with some of the largest technology distributors so we can offer you the best pricing and technology around.running
Datto - Backup and Business Continuity
Datto are the leading provider of Backup and Business Continuity products.  
By protecting your critical business systems with a Datto device you can have confidence that should the worst happen your data is secure in the cloud.  With quick onsite or cloud virtualization you can quickly get up and running again should you server suffer an outage or cyber-attack.  With Datto you can also protect Office365 and GSuite to give you peace of mind that your cloud data is protected. 
As a Datto partner we have access to the latest tools to help you choose the right device or service to protect your business.
Click here to learn more about Datto
Webroot - Malware Protection
Ace IT has chosen Webroot as our preferred product for protecting machines from Viruses and Malware.   
Webroot includes security features such as Multi-Vector Protection, Zero-Hour Security and Deep Learning Intelligence.  With a small install footprint Webroot claims to be the lightest, fastest, and most effective endpoint around. 
SpamTitan - Email Anti-Spam
SpamTitan is currently the best email protection filter for Small Business that we have seen.  In claiming to block over 99.9% of spam, viruses, malware and other email threats our clients see a real drop in the amount of Junk mail they receive.